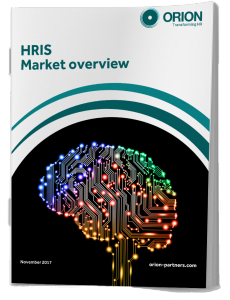 I was struck when attending a recent HR technology conference that, however staggering the pace of HR technology change has been, it still seems to be accelerating.  All commentators agreed that the speed of change in the last ten years will seem glacial compared to what's coming next.
Wherever we look, our clients are redefining themselves as technology businesses. The war for digital talent has become all-consuming and millennials are arriving in the workplace with high expectations based on their experiences as consumers.  Couple this with an increasingly mobile and contingent workforce and HR leaders are having to work harder than ever to deliver a coherent end-to-end employee experience.
Any analysis of HR technology suppliers reveals a market that is currently buoyant, innovative and expanding faster than it has done for almost a generation.  So, what technology tools can HR practitioners expect to support them through such an era of volatility?   Is it all about waiting for the bots to take over, or will technology deliver in more subtle ways?
As we start planning for the HR challenges of the New Year – what can we expect from the technology tools that serve us?  We are delighted to provide you with a copy of Orion's top 5 predictions for the HR technology market in 2018 – we hope this proves as interesting to you as it is to us.
Best regards
Allan Boroughs
Partner
Click here to download the complete PDF report